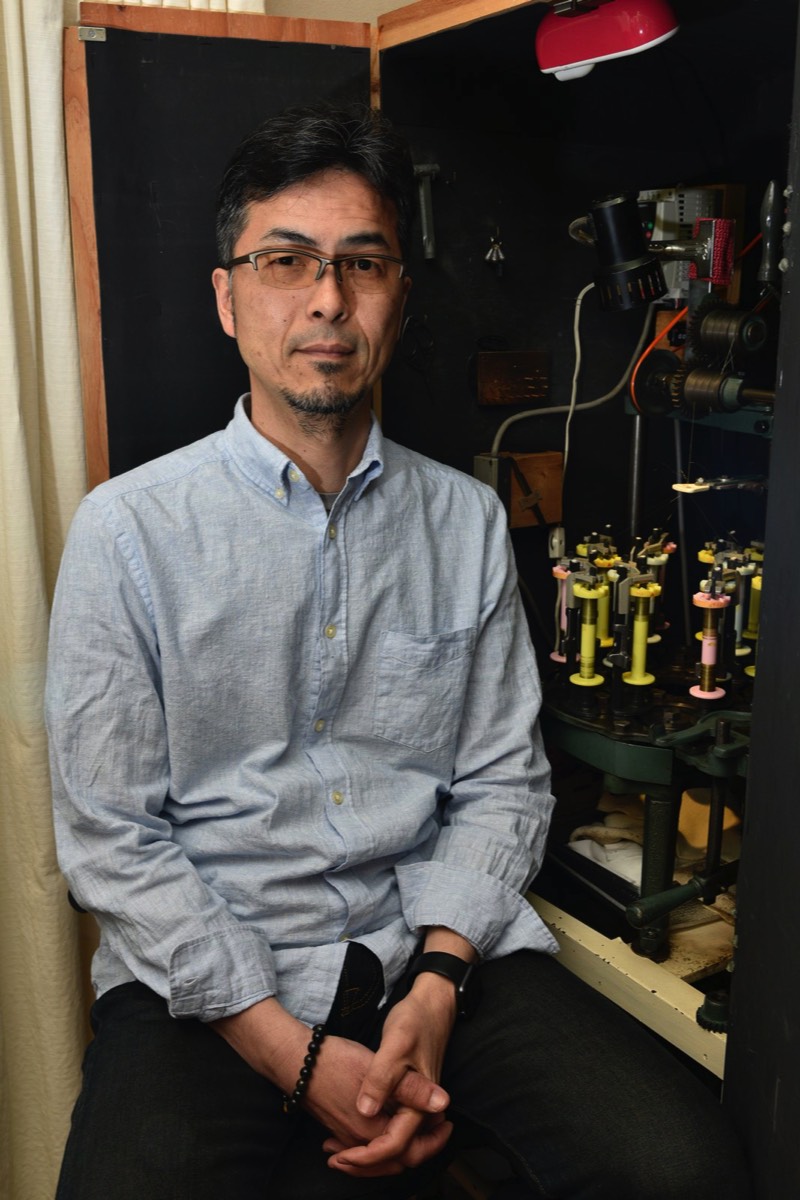 Koji Yano - Yano Silk Lines
Koji Yano still maintains his position as the producer for a niche apparel company. He procures the fabric with appointed weaving and color, checks the design and cutting, and oversees the final production. He has a large storage space right close to his house in Kyoto, and in one small corner of it sits a braiding machine. He is one of the few remaining silk fly line maker in the world.

He initially tried ordering the line to the braiding factory that his relatives run, but the products delivered were not up to his expectations because they don't understand the delicate nuances of fly lines. So he decided to purchase braiding machines and make the fly lines himself. Using the Japanese silk filaments, he runs the machine controlling the number of the filaments to create the tapers he want. If you magnifies the cross section of his fly line with a microscope, as many as four thousand filaments will be observed. Weaving them into fly line is a slow and time-consuming work that won't afford any room for error. He also spent considerable length of time developing the formula of coating/dressing for best performance.

Unlike synthetic lines, his silk likes are not to be thrown away after several years of use, because with proper care it will get more supple and easier to use. It is an investment into tackle. With quality bamboo or fiberglass rods, the cast feel of silk lines are sensational. Yano is one of the few remaining maker of custom silk fly line in the world.
He makes lines in DT and WF configurations in regular lengths of either 25 or 27 m. He is also unique in offering shorter, 15m versions of DT 1 - 3, which is plenty for delicate trout fishing situations and keeping the price low.
Regular Length Lines (25m and 27m): 33,000 Yen
Short Lines (15m): 24,200 Yen